People - Asia, South Pacific, Australia, and New Zealand (5)
This section covers historical highlights of people in Asia, South Pacific, Australia and New Zealand. It exams what can be done to make the future better than the past, including how plentiful, reliable energy can help. Contributions are from people in all walks of life.
Chaitanya Mallapur, IndiaSpend:India's foodgrain production rose five times over six decades, according to 2016 government data, the latest available. But with the average Indian farm half as large as it used to be 50 years ago and yields among the lowest in developing economies, both the agriculture sector and farmers have been driven to the brink, shows an IndiaSpend analysis.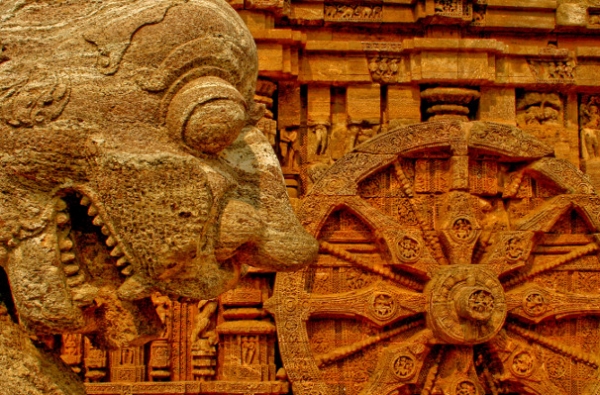 The Times of India, Vishwa Mohan: India's foodgrain production for the 2016-17 crop year is estimated at record 275.68 million tonnes. The government on Wednesday revised its previous figures upward by 2.3 million tonnes and came at the new figure which is over 4 per cent higher than the previous record production achieved in the country during 2013-14. The production in 2016-17 is significantly higher by 24.12 million tonnes (9.59 per cent) than the output of 2015-16 which was a drought year.
Patricia Adams is an economist and the executive director of Probe International, a Toronto-based NGO that has been involved in the Chinese environmental movement since its nascency in the mid-1980s. She has drawn upon her more than three decades of China expertise to produce a comprehensive, well-researched and well-documented report covering a myriad of climate- and energy-related topics, as well as important insights into China's motivations for its policies. Ms Adams, a founder of the World Rainforest Movement and the International Rivers Network, has testified before Congressional and Parliamentary Committees in the US and Canada. Source: http://www.thegwpf.org/content/uploads/2015/12/Truth-about-China.pdf
India is set to overtake China as the biggest importer of power-station coal. Indian thermal-coal imports will surpass China's by 2017 or sooner, Bloomberg Intelligence analysts William Foiles and Andrew Cosgrove said in a report.
China, the world's biggest energy consumer, is cutting down on coal use to fight pollution. India and its regional peers including Indonesia, Vietnam, Japan and South Korea plan to increase their combined coal-fired generating capacity by more than 204 gigawatts, or 60%, through 2019, as per the report.
The anti-fossil fuel, particularly anti-coal, non-profit organizations and their counterparts in the American government and the Environmental Protection Agency have caused most of Austral-Asia, Brazil, most of "Green" Europe, Russia and most of the Middle East to apply for membership in the Asian Infrastructure Investment Bank, China's new Coal Bank. American Environmental Policies have contributed to driving manufacturing out of the country, contributing to mass flows of dollars to China and similar countries. China now has a lot of money to invest in Third World Infrastructure Projects, including coal fired power plants, for India, etc. Anti-fossil fuel and anti-nuclear activists, organizations and their politicians claim they can stop global warming, can stop CO2 concentration from rising above 400 ppm, claim that 400 ppm is a crisis Tipping Point. It is impossible for anyone to do these things. The only thing that will be accomplished is turning back modern living standards for many people, which will mean human misery and more destruction of the environment. EFN-USA seeks to identify environmental problems that are real and solvable.